We sat down with Steve O'Mara, President and CEO of JJM Custom Apparel Manufacturing to get a closer look at the man behind JJM.
Q: How did you get into the overseas apparel manufacturing business?
Steve: At JJM, our mission is to make your overseas manufacturing experience easy and stress-free, because we know how difficult procurement can be.
In the early 2000s, after 10 years of manufacturing domestically, JJM tested out importing through agents in Asia and various countries. However, I found this model couldn't match the turnaround and success we had producing in Canada. When the Canadian dollar rose to parity against the American dollar, our margins shrunk so we tried to move our production fully overseas. Again, we were frustrated with the inability of the agents we used to meet our delivery and quality expectations.
In December of 2003, I came up with a solution: the only way for JJM to effectively manufacture in Asia was to have feet on the ground there…so in May of 2004 I moved to Shanghai, China. My family followed shortly after.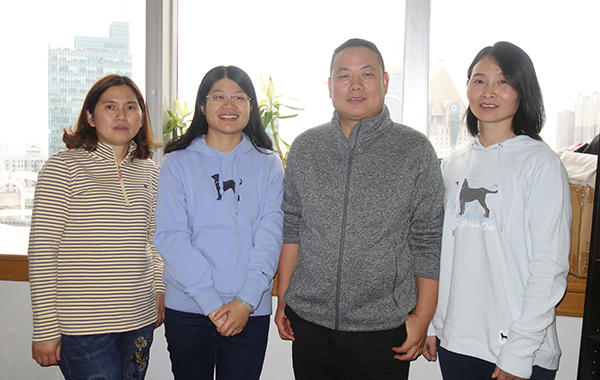 I set up a Chinese based company and developed factory relationships to control every facet of the manufacturing process. I hired an 'A team' of staff who helped manage production of all JJM's apparel programs. This ensured my expectations for quality assurance and consistency were met. Speaking of consistency, the same "A" team is still with me today!
While my residency in China ended in 2008, I continue to travel there to make sure everything is running smoothly. I've probably travelled to Asia about 100 times!
Q: You moved to Shanghai in 2004 to open the JJM Asia office. What was the best decision you made back then and the best (or hardest) lesson you learned since that time?
Steve: The best decision I made was personally moving to Asia. By having my feet on the ground, I was able to take control of production and have full transparency.
The theme here is, 'If you want it done right, do it yourself'.
I'd go to tradeshows and find booths with great samples but upon further research, realize it was all a sham. You really need to validate every factory. So I did. I would go to a specific city or region that was a primary supplier for a particular apparel category we were manufacturing.
I would visit 30 to 40 factories and grade them from A to F based on cleanliness, organization, structure and integrity. This was a very successful strategy as every factory in our network is Grade A.
However, through this, I witnessed terrible factories, with working conditions I would never accept… but was surprised to see they were producing for familiar brands. Now more than ever, it is important for us to understand labour standards to ensure factories are abiding by our rules and the rules set out by our customers.
Q: What are the secrets to JJM's success and longevity in this competitive industry?
Steve: I would say the secret to JJM's success is being price competitive and continually adapting to our customers' needs. We've thrived because we have feet on the ground and know which factories are best to produce products for our clients. This guarantees quality and ensures we deliver product that continues to meet or exceed our customers' expectations.