Retail supply chain concerns in 2021– 3 minute read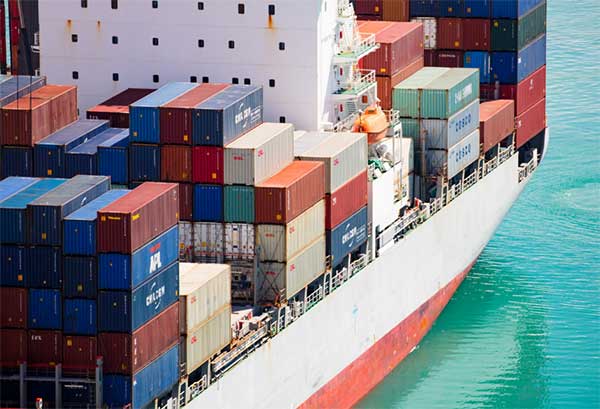 What will the retail supply chain look like in 2021?
We've unpacked 4 logistic concerns impacting apparel imports in Q1, 2021.
Concern #1 : Inventory Buildups
Let's start with some good news. Despite the pandemic, 2020 retail growth was surprisingly strong, breaking import records in the last half of the year and showing no signs of subsiding in 2021 (Source: National Retail Federation and Hackett Associates' monthly Global Port Tracker report).
Warehouses are filled to the rafters with 2020 …and now 2021 inventory, to accommodate strong e-commerce sales (which accounted for 1/3 of all sales in Canada according to a 2020 NPD eCommerce Study). Many successful retailers are in the process of implementing BOPIS (buy online pick up in store) processes to free up warehouse space by pushing product to brick and mortar stores. But it will take time.
The Impact? We're hearing of cases where full shipping containers are sitting idle for weeks as customers don't have the warehouse space to accommodate new orders or worse… reneging on new orders.
Concern #2 : Ocean Container Buildups
As containers sit idle at ports longer (63 days in some regions vs. a global average of 45 days), it's creating a huge supply issue in Asia. The Container xChange availability index report shows container availability across China at a record low. The scarcity of ocean containers has resulted in carriers temporarily suspending European and US export bookings or charging exorbitant spot rate fees.
According to Klaus Lysdal, US Vice President of Operations at iContainers, the demand for containers heading into the Chinese New Year holidays is "insane" with carriers failing to honour contracts and only guaranteeing slots at prices far higher than listed spot rates.
The impact? Strong Chinese exports and hardy consumer demand are forcing carriers to adjust practices (such as more blank sailings) to free up containers. We expect once the Chinese New Year passes shipping will start to normalize.
Concern #3: Volatile Spot Rates
The shortage and imbalance of containers is disrupting port traffic and adding surcharges. For example, spot rates from Shanghai to New York are up 148% year-on-year and even this won't guarantee product will move. Carriers are asking for thousands of dollars extra…pricing that is unfeasible to recoup for many smaller retailers. In addition, low-sulphur fuel is rising 35% which will be passed on to container carriers' customers over the next quarter.
The impact? Outrageous temporary price hikes many customers have to accept in order to ensure goods are loaded.
Concern #4: Delayed Deliveries
As if inventory and container buildups weren't wreaking enough havoc, vaccine rollouts and unprecedented online ordering is making trucking scarce…and expensive. Companies are booking trucks weeks in advance…which is risky given the supply chain uncertainties mentioned above.
The impact? Land freight prices have never been higher and the lack of truck availability makes it very hard to plan and guarantee on-time deliveries.
How to mitigate your risks?
That's the landscape now …but we're very optimistic logistics and pricing will improve.
When you choose JJM Custom Apparel Manufacturing you're getting a team with feet on the ground in Asia and North America to navigate supply chain logistics and determine pricing – upfront.
JJM quotes are based on Landed-Duty Paid. The final price you pay for delivery to your warehouse is included in our quote, in your preferred currency (U.S. or Canadian dollars). Get peace of mind knowing JJM is responsible for negotiating at the port, paying all duties, freight, admin and broker fees.
This is how we honour our mission of ensuring your overseas manufacturing experience is easy and stress-free. Let our thirty years of experience doing business in Asia and relationships work for you!
Book a discovery call today to find out if we're a good fit for your needs.